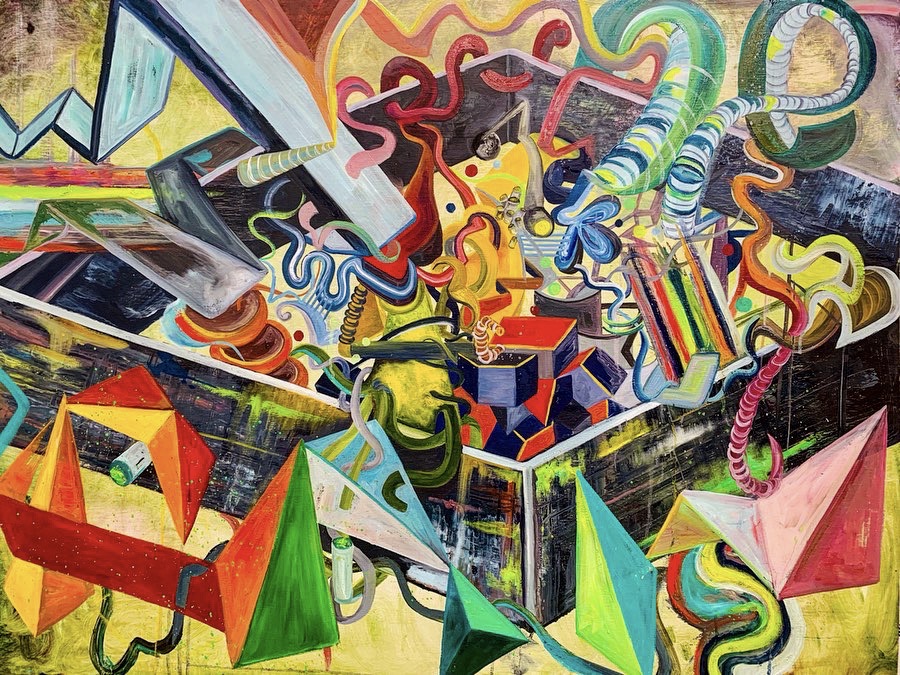 Dearest Readers,
Welcome to Issue 7! We are really excited to share the powerful, bold, and beautiful work of these young authors and artists, whose risk taking and brilliant perspectives on the world as we know it have paid off in full.
We are thrilled to present the psychedelic and color-flushed art of Shea McCarthy, whose pieces give life and urgency to abstraction. Her art truly embodies the youth and striking creativity that ANGLES stands for. Please check out her featured artist interview and the full collection of her works!
One of the goals of ANGLES is to showcase unique and underrepresented perspectives. This is beautifully captured within "All This Way for Nothing" by Miguel Albarracin, which tackles issues of identity and sexuality. Another featured work, "University Pocket Dictionary (Feminine)," written by Paige Caine, demands the attention of its reader through distinctive formatting as she brings attention to an incredibly important issue— sexual assault.
The world is in a very strange place right now. We hope that reading and experiencing the stunning art and writing of this issue will provide some form of creative peace and escape. This is some of the most daring, tactful work we have ever published, and it is our absolute pleasure to share it with all of you. Be well, and please enjoy.
Love,
Hannah Batten & Tori Recuparo
ANGLES Managing Editors