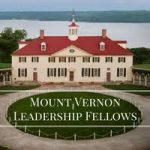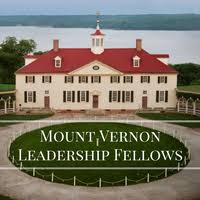 The Mount Vernon Leadership Fellows Program is a highly selective six-week summer institute for rising college juniors (current college sophomores) offering unparalleled learning and networking opportunities at the home of America's first president just outside our nation's capital. The program offers a dynamic and stimulating leadership curriculum that encourages students to examine their personal strengths, identify areas for growth, and ultimately take action as a leader. In that spirit, these leadership lessons are taught within a framework highlighting the inspirational leadership model of George Washington. Fellows will gain key experience in the areas of character-based leadership, decision making, institution building, and more.
What you'll do:
Each week students will meet with some of the nation's top leaders, engage with the other Fellows on leadership styles and skills, and collaborate with their assigned mentor on their individual capstone projects which conclude the program. A great deal of time will be spent at the Mount Vernon Estate. The National Library for the Study of George Washington will provide much of the classroom setting, but there will be many times when we take advantage of the Washington, DC area with special tours of American institutions, meetings with national leaders, and special group experiences.
What's included:
An all-inclusive fellowship is provided. Your travel, food, and lodging will all be covered. There will be some organized group meals and stipends for those meals on your own. Additionally, you will receive a $3000 stipend for participating in the program.
Lodging:
During the first week of the program, fellows live on the Estate, mere steps from the Mount Vernon Mansion. For the remainder of the program, accommodations are provided at a hotel in charming Old Town, Alexandria near shops, restaurants, and public transportation.
Applications:
Applications must be submitted by the January 31st deadline, along with two letters of recommendation.
Apply here: https://mountvernon.embark.com/auth/login 
For more information, please visit http://www.mountvernon.org/site/leadershipfellows/ or contact mbissonette@sjfc.edu.